HOW BRIGHT EARTH CAME TO BE…
It all started with our founder Jeremy. With a passion for lighting and its transformative effect, he decided to launch Bright Earth. With more than 20 years' experience creating innovative products as a design engineer, Jeremy applied his expertise to design, create and install bespoke lighting systems for gardens.
Since 2017, this complementary combination of creativity and technical know-how has been at the core strength of Bright Earth, and its offering to clients. With engineering irrigation and security systems being a second nature to Jeremy, these services are a natural addition to Bright Earth, and provide you with a complete solution.
Over the years, Bright Earth have helped over 200 clients directly, or alongside their chosen garden designer or landscaper, and we hope for you to be next.
Below, you can find out a bit more information about our team in this family business. You can click here to get in touch and book a meeting with Jeremy to discuss your outdoor area.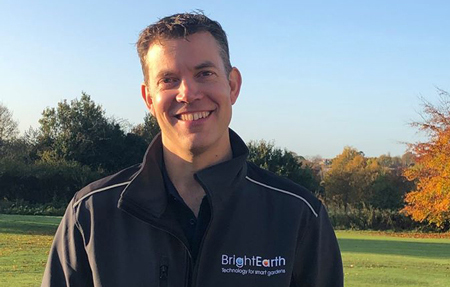 Director of Bright Earth, Jeremy will be supporting you from your lighting design through to completion of your outdoor area.
Full of bright ideas, Jeremy thinks 'There is nothing better than the creative session with a new customer. We're discussing ideas, and I am able to think up unique ways of achieving their desired look.'
And Jeremy's favourite aspect of Bright Earth? 'Experimenting, testing and implementing the latest technology to offer convenience and dependability to customers never gets boring.'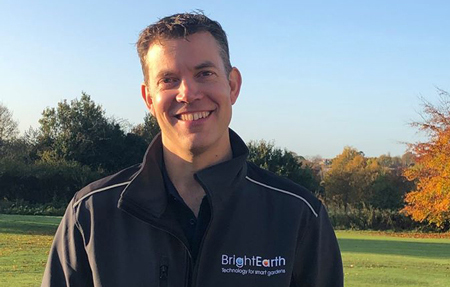 Managing your client experience, Catherine is not only the first person you speak to about your garden but is your first port of call throughout your journey with Bright Earth. Helping answer any questions you have and ensuring a seamless process is Catherine's speciality!
One of the many great parts about communicating with clients to Catherine is 'Getting sent photos of the finished garden from a happy client is the best feeling, and the favourite part of my role!'.
Which service does Catherine enjoy the most? 'Although the lighting is very visual and makes such an impact, I like the irrigation systems because of how it can help a garden thrive with minimal effort for the client.'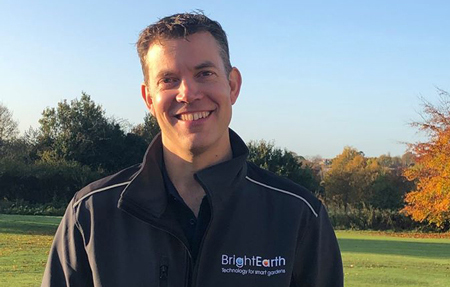 As Bright Earth's Installation Engineer, Sam is out on site daily come rain or shine and loves presenting the finished result to the client. 'At the end of the installation, handing over to a client and showing them how it works is my favourite part. Getting their reactions to how much easier looking after their garden becomes is great!'
Following after his father Jeremy, Sam also loves experimenting with lighting. 'The outdoor lighting is definitely my favourite service. I like how simple little lighting tricks can change a garden and the way a client spends time in it.'